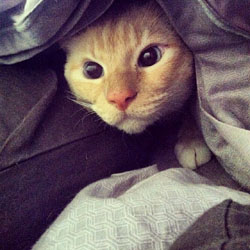 Group Hikes are done Monday – Friday 9 am – 4:30 pm. Office hours are M-F 8:30 am – 5 pm.
We apologize for the inconvenience, but Wagmakers does NOT offer: Boarding; regular weekend, holiday, or evening dog walks.  We may be able to fit in short term/weekend service with advance notice.
All services are billed in advance for the current and/or coming month. Payments may be made by: cash, check, PayPal, or Venmo
As a sole proprietor, Agnes may take 2-4 weeks vacation during the year. At least 30 days' notice will be given. Wagmakers will make every attempt to refer clients who need coverage during that time to colleagues for uninterrupted service, unless owner requests no substitute be referred.
In cases where vacation coverage cannot be found, owners will be notified no less than 14 days ahead of time to find alternate arrangements for pets.
As a sole proprietor, Agnes may need to take 1-2 days off at times for illness, injury, or emergency, without time to find a substitute. All clients will be notified ASAP in such cases.