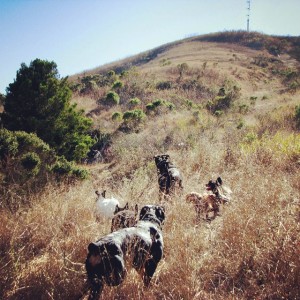 All dogs must be up to date on vaccinations and licensing, have no history of aggression to people (or other dogs, if going with group), and be on topical flea preventative.
Walks happen in many different types of weather, but will be shortened if weather conditions make walking risky or hazardous.
Dogs going outside are exposed to dirt, plants, and all type of typical park debris. Walker will clean off any excess filth and towel off wet dogs, but we do not provide full grooming.
Wagmakers encourages all owners to have a backup plan if walks are canceled due to illness, injury, or emergency on our end.
24 hours is required for changes in schedule. Repeat last-minute changes may result in suspension of service.
All off-leash dogs must have basic manners training provided by owner or trainer, including come, sit, stay, and leave it.
All off-leash dogs must have been tried off-leash with owner or other walker and proven reliable off-leash.
Dogs must be at least 5 months of age to go with off-leash group; puppies younger than 5 months will get drop-in visits or individual walks.
Wagmakers allows intact pets for group walks, provided that pet's status does not impede walker's ability to manage group.
Client MUST notify walker if intact female goes into heat. Intact females who go into heat will be moved to individual walks until heat is over, at individual outing rate.
Dogs who are not manageable off-leash may be offered leashed option if dog is manageable in group on-leash.